August 5, 2022
New Shepard rocket with tourists successfully completed suborbital flight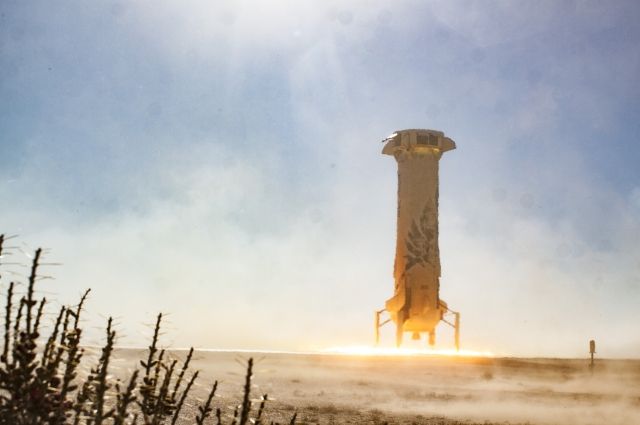 The American New Shepard rocket made a successful commercial suborbital flight with six tourists on board, according to the website of the aerospace developer Blue Origin.
The rocket was launched as part of the NS-22 mission at 10:56 EST from the Corn Ranch launch pad in western Texas. On board were the founder of the Deep Space Initiative, the Egyptian Sara Sabry, the co-founder of the Dude Perfect YouTube channel, Koby Cotton, the Portuguese entrepreneur Mario Ferreira, the British-American researcher Vanessa O'Brien, and the American businessmen Steve Young and Clint Kelly.
It is noted that the duration of the flight was about 10 minutes. After vertical acceleration, the descent vehicle separated from the carrier, which continued to climb up to 107 kilometers by inertia, which is slightly higher than the Karman line, which is conventionally considered the boundary between space and the Earth's atmosphere.
At the highest point of the flight, the capsule with tourists was about three minutes. After descending, she made a soft landing using a parachute system. This is the rocket's sixth commercial flight.
In July 2021, the New Shepard reusable rocket-ship flew from a spaceport in Texas with four crew members on board. Billionaire owner Jeff Bezos was among them. The flight duration was 11 minutes. The capsule of the ship with the crew, after separation from the carrier stage, reached a height of 100 kilometers.
Rate the material