August 3, 2022
Medvedev wrote a fairy tale about an old woman, a hammer fish and a sickle fish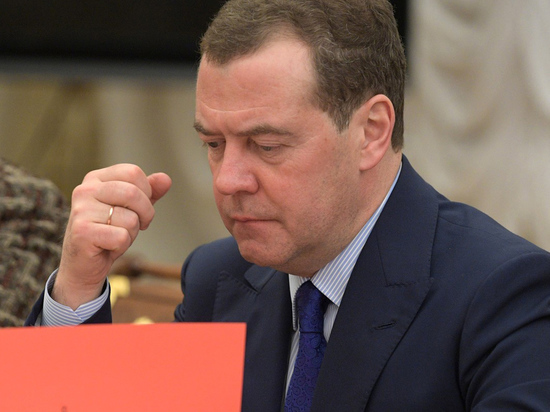 Photo: kremlin.ru
Deputy head of the Security Council of the Russian Federation Dmitry Medvedev published the first post since the removal of the previous scandalous entry that appeared on his page in social network and which was allegedly the result of a hacker attack. In his telegram channel, he posted a free interpretation of "The Tale of the Goldfish".
"The old man loved to fish, throwing a net in the most unexpected places, often with neighbors…" – Medvedev begins the story.
He further says that the old man's neighbors did not like him fishing with them, but for a while they endured, because " respected the old man for past merits, cunning and strength. However, "fishing happiness began to betray him" and "in a state of unconsciousness, the old man went to a foreign land", where he decided to force local fishermen to fish for him in exchange for supplies of fishing rods and other fishing equipment.
"But he is seriously ill, he thinks hard, he gets confused in his thoughts …" – Medvedev continues his story.
Then the plot develops rapidly: the old man demanded that the fishermen get him the biggest fish, but they were not capable of it, and then the old man sent his old woman to them. She, already like Alexander Pushkin, wanted the goldfish herself to be on her parcels, but the old woman's plan failed.
"The fish swam out of the ocean. Not simple, but golden, oriental, – says Medvedev. – And with her there is also a whale fish, a sickle fish and a hammer fish … "
The result of the tale – the fish waved their tails and washed away the old woman, she returned to her old man, who was waiting for her at the broken trough .
"This is not the end yet,", – Medvedev promised.
In social networks, users are discussing versions about who in this "fairy tale" wrote Medvedev and who is this greedy old man fishing with his neighbors. Most concluded that this is how the ex-premier and ex-president commented on the visit of the speaker of the US House of Representatives Nancy Pelosi to Taiwan.