August 1, 2022
Serbian President Vucic addresses the nation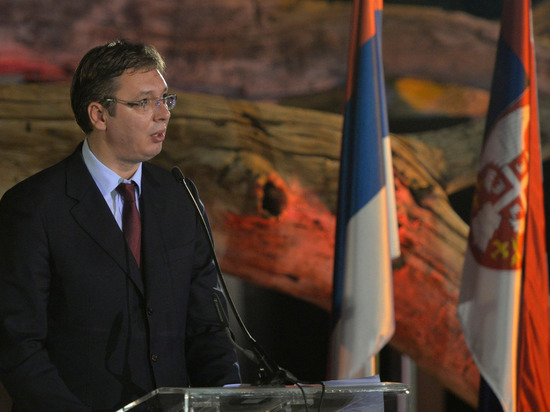 Photo: kremlin.ru
Amid the escalation of the conflict on the border with Kosovo, Serbian President Aleksandar Vučić appeared on state television.
In his address to the citizens of the country, the Serbian leader noted that the republic's authorities are working to reduce tensions in Kosovo. He also thanked Moscow for its support in the situation with the escalation of tension in the region.
we completed the meeting at the General Staff, before that, General Moisilovich spoke with the commander of the NATO Mission in Kosovo (KFOR), and this conversation was correct ;
KFOR commander should come to Kosovska Mitrovica and talk to the Kosovo Serb leader Rakic;
I hope that the Albanian "irresponsible" side will be affected by arguments (of third parties);
expressed his gratitude to the representatives of the American embassy, ​​Borell, Carl Bildt and representatives of the Ministry of Foreign Affairs of the Russian Federation.
I hope that tomorrow it will be possible through dialogue to achieve compromise solutions that will lead to a situation more conducive to conservation peace;
thanks to the Serbs in northern Kosovo for their restraint and courage.
It was previously reported that NATO might intervene in the situation in northern Kosovo