July 31, 2022
Pushkov: Norwegian consular officer should be expelled immediately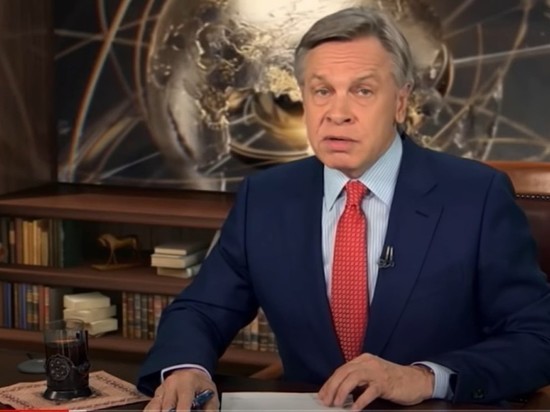 Photo: Frame from video
An answer to the words of an employee of the Norwegian consulate in Murmansk about hatred of Russians should not be politically correct, it should deport from Russia immediately, said Alexei Pushkov, chairman of the Federation Council Commission on Information Policy.
Earlier, a video appeared on Telegram channels in which a representative of the Norwegian consulate in Murmansk, Elisabeth Ellingsen, made a scandal in a local hotel, saying that " hates Russians", and that in Norway, unlike supposedly in the Russian Federation, women keep cleanliness.
According to Pushkov, Ellingsen's opinion is probably shared by many of her colleagues, as indicated by the anti-Russian hysteria fanned in the West . The senator noted that the Norwegian Ministry of Foreign Affairs politically correct dissociated itself from the words of his employee. They stressed that they "deeply regret this incident", and the feelings expressed by their diplomat are not a reflection of Norway's policy or the attitude of Norwegians towards Russians.
"The answer should not be politically correct: she should be immediately expelled from Russia", – he wrote in his Telegram channel.
According to Pushkov, it is also necessary to warn the Norwegian authorities about the inadmissibility of racist attacks against Russian citizens, and about the direct impact of such actions on the work of Norwegian diplomats in Russia.
Earlier, Governor of the Murmansk region Andrei Chibis reacted to the trick of a Norwegian citizen in a Murmansk hotel, saying that we will not tolerate Russophobia "in our country", and suggesting that everyone who hates Russians "go to hell from Russia".< /p>