July 30, 2022
The expert revealed the purpose of the new aircraft radar during the special operation
"Sees" from a few hundred kilometers
Recently, the media wrote that during a special military operation, new reconnaissance equipment of the Su-34 front-line bomber is being used. Military expert Mikhail Khodarenok spoke today about the unique capabilities of the new complex. It turns out that we are talking about the so-called universal UCR intelligence container weighing half a ton.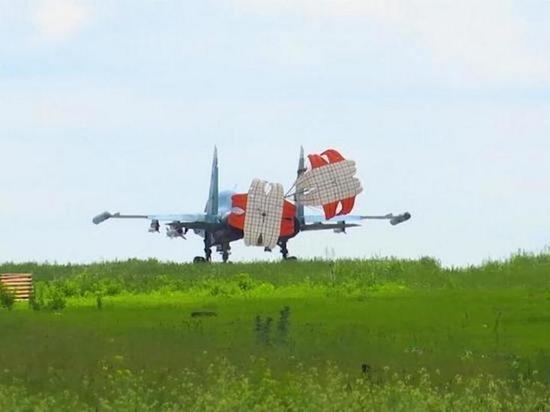 Photo: Press Service of the Ministry of Defense
As a military expert noted in his Telegram channel, the container has a streamlined shape and is suspended under the fuselage of the Su-34. The crew of this aircraft is two people who sit side by side in the cockpit. The nose of the Su-34 has a peculiar wide flattened shape, for which the aircraft is sometimes called a "duck".
As for the new reconnaissance complex, its characteristics really inspire respect. Moreover, there are three varieties of it: for optical-electronic reconnaissance, radar and radio engineering.
The equipment of the UKR-RL radar reconnaissance complex is capable of detecting targets at a distance of up to 300 kilometers. For comparison, the distance in a straight line between Kherson, which is controlled by our troops, and Nikolaev, which is still under the control of Ukrainian troops, is about 60 kilometers. And from Kherson to Odessa – less than 150 km.
The radar allows you to receive high-resolution information, distinguish moving targets, identify troop concentrations and artillery position areas.
The UKR-RT electronic intelligence complex also has a range of several hundred kilometers. It "captures" the radiation of enemy radars, communication stations, electronic warfare systems.
"Thus, the Su-34, equipped with UKR-RT or UKR-RL, is capable of opening air defense centers of Ukraine, command posts of the Armed Forces of Ukraine, movements techniques and positions of technique, – Khodarenok concludes. "Moreover, the bomber does this in the course of performing tasks to defeat Ukrainian positions and military facilities, that is, without breaking away from its main function."
Another feature of the aircraft reconnaissance complex is that it allows you to direct your missile troops and artillery at identified targets almost in real time (with a delay of a few minutes). "This speed is quite enough to solve all applied problems in the framework of modern conflicts," the expert concluded.