July 27, 2022
Russian snipers used captured Ukrop rifles in Ukraine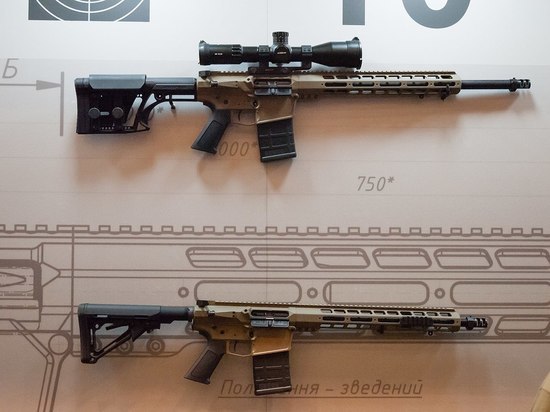 During a special operation in the Kharkov region and the Luhansk People's Republic, the Russian military seized a large number of Ukrainian sniper rifles "Ukrop" UAR-10 . As a source in law enforcement agencies told reporters, the weapons were successfully used against units of the Armed Forces of Ukraine (APU). The source reports that the rifles were used "quite successfully and effectively." In battles, they proved themselves "quite well".
The UAR-10 sniper rifle is a self-loading (semi-automatic) rifle with a rotary bolt and automatics based on the removal of powder gases produced by Zbroyar LLC. In fact, it can be considered an analogue of the American automatic rifle AR-10.
In the fall of 2012, Zbroyar LLC launched the licensed production of American AR-10 rifles at the Mayak plant in Kiev under the name Z-10.
They were adopted by the Armed Forces of Ukraine under the name UAR-10 to replace the outdated Dragunov sniper rifle in 2018. With this marking, they are supplied only to the Armed Forces of Ukraine and law enforcement units of the Ministry of Internal Affairs, while for other purposes (hunting, etc.) the rifle is sold under civilian name Z-10.