July 26, 2022
Russian Foreign Ministry: Russia will not introduce visas for citizens of Ukraine yet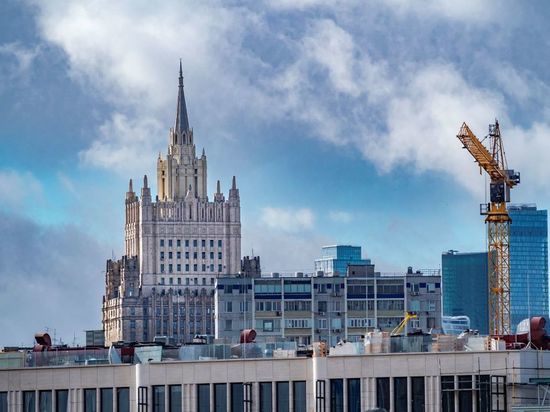 High-rise building of the Ministry of Foreign Affairs of the Russian Federation. Photo: Global Look Press
The Russian Foreign Ministry is analyzing the consequences of the visa regime introduced for the entry of Russians into Ukraine since July 1, but Moscow has not yet made a mirror decision for Ukrainian citizens. This was stated in an interview with TASS by the director of the consular department of the Ministry of Foreign Affairs of the Russian Federation Ivan Volynkin.
"The ministry began to analyze the situation in connection with the well-known decision of Kyiv from July 1 to partially suspend, and from January 1, 2023 to completely stop agreement of 1997, which allows citizens of Russia and Ukraine to make mutual trips without visas," the agency quotes its interlocutor.
"The Russian side has not made a similar decision, and Ukrainian citizens are still not required to apply for a visa to enter to our country," Volynkin specified.
The visa regime for the departure of Russian citizens to Ukraine began to operate from July 1. This decision was made by the Ukrainian government at the initiative of President Volodymyr Zelensky. Kyiv argues that the visa regime is necessary because of national security threats. Moscow stated that these actions only demonstrate the inadequacy of the Ukrainian authorities.