July 23, 2022
Putin fell under funeral sanctions: bans from real turned into fantastic
The Russian President was not going to Japan, but they decided to "not let him in" anyway
The Japanese government has approved the date of the official funeral of former Prime Minister Shinjo Abe. They will be held on September 27 in Tokyo at the Budokan arena in Kitonamaru Park. Although it is a stadium built for one of the Olympics, mourning events are often held there, such as the annual commemoration of soldiers who died in World War II.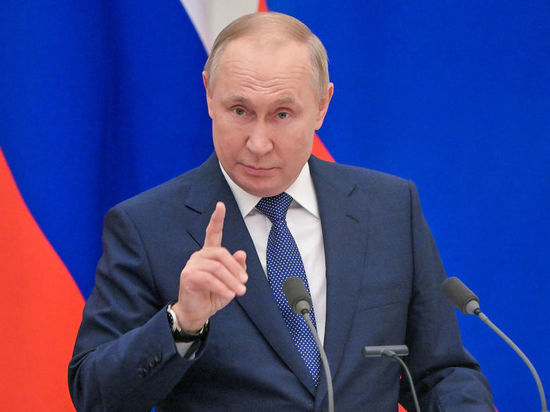 As you remember, Abe was killed by a fanatic on July 8th. His actual funeral took place on 12 July. He was cremated. And now the official funeral is on September 27th. They have such a tradition. We have all farewells until cremation (if this method of burial is chosen). Theirs is after.
But other traditions of our countries, especially political ones, are quite similar. On Saturday, the Japanese newspapers Nikkei and Sankei (Japan's main media, each with a circulation of 3 million paper copies only) told their readers that the country would ban Russian President Vladimir Putin from attending Shinzo Abe's state funeral. And this despite almost 30 joint bilateral meetings, drinking sake, bathing in hot springs together and donating an Akita Inu puppy. Because Putin is banned from entering Japan due to sanctions.
Understandable position. The right of a sovereign state. As they said in "Mimino": "I have such a personal dislike for the victim that I can not eat." But the point is that back on July 9, Vladimir Putin announced that he would not go to Abe's funeral.
Back in 2014, after the Crimean western sanctions, our home answer became popular on the net: the "No Entry to Obama" sign on a Moscow honey shop. In numerous interviews, the enterprising honey merchant assured everyone that he really would never let Obama even on the doorstep.
You will say that this is a state funeral, or a PR joke. I completely agree. No need to turn the funeral ceremony into a political demonstration.