June 8, 2022
Military expert called the new tasks of the special operation in Ukraine
"We must ensure a passage to Transnistria"
The Russian army has several more main tasks in the framework of a special military operation in Ukraine. The corresponding point of view in an interview with Izvestia was voiced by military expert Vladislav Shurygin.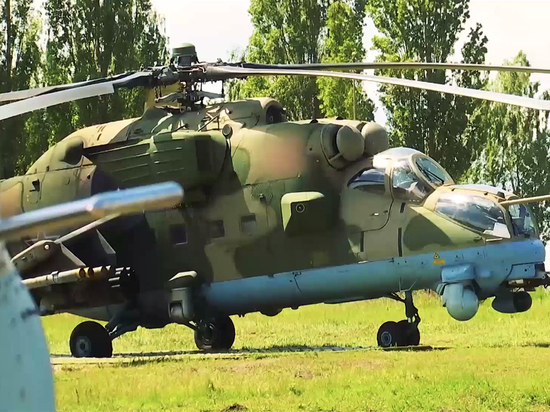 Photo: Frame from video
The armed forces of the Russian Federation will soon complete the next stage of the special operation in Ukraine, which will end with fierce battles for Slavyansk and Kramatorsk, then a new large-scale offensive will begin, the interlocutor of the publication shared his opinion. "First of all, they have to complete the offensive operation in the Donbass. It is already coming to an end, "said the specialist.
Shurygin said that the allied forces need to push back the grouping of the Armed Forces of Ukraine (APU) from Donetsk, for which it is necessary to complete the offensive on Avdiivka and Peski. The final blow will be inflicted on Slavyansk and Kramatorsk, where the fate of a large grouping of the Ukrainian army will be finally decided, the military expert noted, stressing that the battles for these settlements will be final at this stage. According to him, it will take from one to one and a half months to solve this problem.
Shurygin suggested that the demilitarization and denazification of Ukraine may require additional stages of a special military operation, including the Nikolaev-Odessa one. "We must secure a passage to Transnistria. While maintaining the pace, we can meet the deadline in three months, "he said, adding that the next stage is to take control of Zaporozhye, Kharkov and Dnepropetrovsk, which will take at least four months.
The Russian Federation launched a special military operation in Ukraine on February 24th. Russian President Vladimir Putin called its goal the demilitarization and denazification of the republic, as well as the protection of the people of Donbass. For this, according to the Russian leader, it is planned to bring to justice all war criminals responsible for "bloody crimes against civilians" in the region. According to the Ministry of Defense of the Russian Federation, the Russian army strikes only at the military infrastructure and units of the Armed Forces of Ukraine (APU).